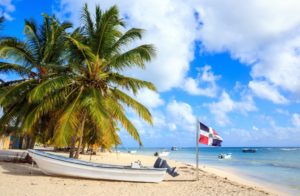 Lifestyle Holidays Vacation Club has several locations that are as unique as they are beautiful. With accommodations in the Dominican Republic and Mexico, Lifestyle Holidays Vacation Club offers Caribbean vacation experiences unlike you'll find anywhere else.
To learn more about the Lifestyle Holidays Vacation Club locations, here's an overview of their history and signature features.
Dominican Republic
The famous explorer Christopher Columbus once called the Dominican Republic "The most beautiful land eyes have ever seen." The Dominican Republic is more than just pristine beaches and a laid-back lifestyle, it is a country that is rich in history and served as a connection between Europe and the Caribbean.
Columbus and his brother Bartolomeo founded and established much of the Dominican Republic, which is home to many historic Spanish-Colonial sites and architecture that dates back more than five centuries.
The Dominican Republic is a gorgeous Caribbean country where you'll find mountains, rapids, rainforests, beaches and palm trees. Not to mention the friendly smiles of the country's multi-cultural residents.
Puerto Plata: This charming city is located on the northern shore of the Dominican Republic. This extravagant coastal city has a vibrant history that consists of multiple cultures. Besides its incredible beauty and history, Puerto Plata has also quickly become a favorite destination of vacationers throughout the world because of the galleries, gift shops, and cafes that are spread throughout its Victorian mansions.
Punta Cana: Punta Cana is the culmination of all that people love about the Dominican Republic. From elegant beaches to clear ocean water and sunny blue skies, Punta Cana has it all. It is located in the eastern-most province in the Dominican Republic and it is best known for its white sandy beaches and turquoise-colored waters. Punta Cana is home to many resorts that display architecture and interior design that reflects Spanish, Mexican and native Dominican cultures.
Mexico
Mexico is full of ancient history sites that date back to the Mayan Empire, luxurious resorts, and tons of tropical paradise. Vacationers can explore Chichen Itza, the ancient capital city of the Mayan Empire, or take in the breathtaking Mexican landscape by visiting Tulum or Xel-Ha aquarium and park. Surrounded by the Gulf of Mexico and the Caribbean Sea, Mexico has tons to offer those who love spending their days on the water. Whether you're looking for total relaxation or plenty of family-friendly activities, Mexico has it all.