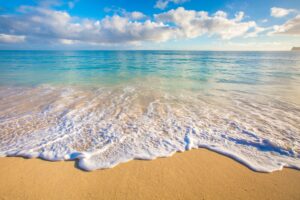 Depending on where you live, the tell-tale signs of fall's approach are either evident by the changing of the leaves or the shifting of the calendar from August to September. October and November are months where many U.S. residents want to spend time outdoors appreciating the sights, sounds and smells. The same isn't so true for January and February, when bitter cold keeps many of us indoors and severely limits pleasurable activity – unless of course you've booked an escape with Lifestyle Holidays Vacation Club. This is a members-only experience, but it's all-inclusive and you'll be treated like a VIP for your entire stay at properties across the Dominican Republic. We know it's difficult to think about crippling snowstorms when the leaves are just now starting to turn brown. After reading this article from Lifestyle Holidays Vacation Club, we hope you'll come to appreciate the perks that come with planning ahead.
Seasonal depression is a very real mental health issue for those who are forced during the winter to spend prolonged periods indoors with very little sunlight. According to WebMD.com, "winter depression is still a mystery to scientists who study it. Many things, including brain chemicals, ions in the air, and genetics seem to be involved." The kicker here is that people who are apparently sensitive to a lack of light may be predisposed to suffering from seasonal depression. To combat these feelings, why not spend these first weeks of fall locking in your vacation plans for winter? With the knowledge that private beaches, tiki bars, scuba-diving trips and nature hikes are just a few months away, you'll probably start feeling better.
As we've mentioned a few times already, however, Lifestyle Holidays Vacation Club members will need to have goals set so they can book their trip at least four months in advance. This is according to SkyScanner.com, which advises international fliers to pick a Sunday in September to secure their seats. "Our data from 2018 indicates that booking in September can save as much as 6 percent on flights compared to the average yearly flight price," the article states. Seeing as we're smack in the middle of September, it may be time to commit to your vacation plans to the Dominican Republic.
It may seem strange to start thinking about a warm-weather get-away when the temperatures in your town are still hovering around the 70 to 80-degree mark. As evidenced above, this is statistically the smartest time to start thinking about world-class golf courses, island adventures and al fresco dining at Lifestyle Holidays Vacation Club.