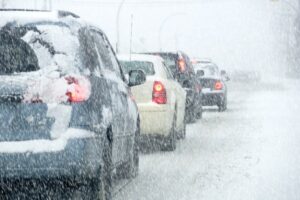 The United States has already seen snowstorms from coast-to-coast and January and February are still to come. For many, the brutal winter months are their least favorite time of year. Fortunately, Lifestyle Holidays Vacation Club in the Dominican Republic is available as an oasis. Planning a vacation during the American winter can provide a glimmer of hope on the coldest of days.
When it comes to weather in the Caribbean, air and water temperatures only fluctuate a few degrees each month. However, the North American winters do bring the most predictable weather conditions to the Caribbean. December to April brings temperatures that usually hover in the mid-80's. The Dominican Republic is famous for its calm breezes that offer all Lifestyle Holidays Vacation Club guests a refreshing breeze. While airplane tickets can sometimes spike in prices during this time of the year, the demand for a Caribbean vacation happens for a reason. There's truly nothing better than having your toes dipped in the sand with a beverage while it's snowing back in the United States.
There's a reason the Dominican Republic is the undisputed king of the Caribbean. Heading down to the Dominican Republic for a vacation brings with it some of the most pristine beaches in the world. The Dominican Republic has nearly 1000 miles of coastline with soft white sand. The crystal-clear water is warm and inviting. It's perfect for those who like to enjoy water sports or those who just want to dip their toes in the water and enjoy a nice rum drink.
Speaking of water activities, whale watching is extremely popular in the Dominican Republic. Every year, thousands upon thousands of Humpback whales travel to the Peninsula de Samana to mate and give birth. There are several charters that bring the masses to the Caribbean water to see these beautiful creatures up-close.
Finally, the nightlife at Lifestyle Holidays Vacation Club and the Dominican Republic at large never disappoints. There are a ton of options for fun at night. Tourists can enjoy everything from electronic dance clubs to sophisticated lounges and just casual beach bars. There's never a shortage of entertainment options at Lifestyle Holidays Vacation Club. It can get dreary in America during the winter months, but there is a way to cure the winter blues. Book a trip to Lifestyles Holidays Vacation Club to enjoy a once-in-a-lifetime getaway!